How New Day's Debt Settlement Program Works
Get fully informed on the process, so you know what to expect. At New Day Financial Solutions, our goal is to make sure you're fully informed on your debt and our process. We believe full transparency gives you peace of mind that you're making the right choice to work with us. So, here's what you can expect when you work with our team.
---
1

Enjoy a no-cost, no-obligation consultation
A certified debt resolution specialist will review your debts, budget, and financial situation with you to see where you stand.
---
2

Receive a complementary savings estimate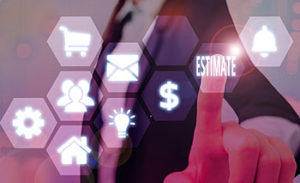 Your specialist will help you understand how much a debt settlement program can help you save and how it is designed to work in your situation.
---
3

Decide if it's right for you
The specialist will help you understand how this program compares to other solutions, so you can weigh your options. Then take all the time you need to decide.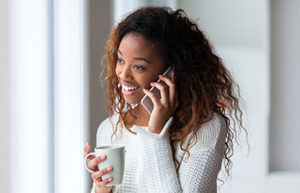 ---
4

Set aside your settlement funds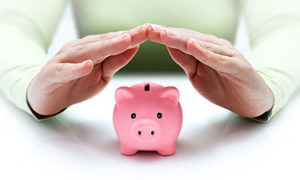 Once you're ready, we'll set up a dedicated account in your name where you can set aside the funds we'll need to settle your debts.
---
5

We negotiate on your behalf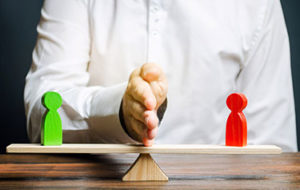 We'll contact each of your creditors to negotiate a settlement. Our goal is to get you out of debt for the lowest percentage possible.
---
6

Approve your settlement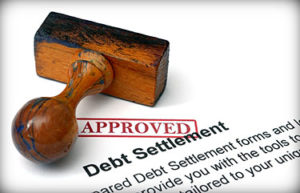 Our team will contact you once we've reached an agreed amount with each creditor, so you can approve the offer.
---
7

Settlement and fees are paid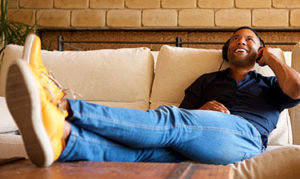 Once you approve a settlement, we'll work with your dedicated account provider to direct payment to the creditor and pay our associated fees out of the dedicated account. In other words, you only pay as each debt gets settled.
---
Frequently Asked Questions
Here are answers to the most common questions that our team receives about debt settlement and New Day's program.
What are the fees?
Fees are calculated based on the amount we save you. Thus, fees are not paid until each debt is successfully settled. Your debt resolution specialist can explain what fees you can expect during your no-cost consultation.
How will this affect my credit?
Debt settlement is not for everyone. If you're focused on maintaining a high credit score while you eliminate debt, this solution is not for you as debt settlement programs will likely have a negative impact on your creditworthiness. However, if you want to end your debt problems so you can move forward, settling your debts can provide a faster path to zero. See General Disclosures regarding debt settlement programs.
How do I get funds for settlement offers?
This depends on your situation. If you have funds in savings or from a tax refund or property sale, you can use that money to quickly generate the funds you need.
If you don't have money available, don't worry! We'll help you set up a budget to determine a monthly set aside amount you can make. This will help you generate the funds you need gradually in a way that works for your budget.
This table shows typical monthly set aside amounts based on how much debt you need to settle:
| Debt to Setttle | Estimated Monthly Set Aside |
| --- | --- |
| $5,000 | $141.62 |
| $10,000 | $213.25 |
| $15,000 | $284.95 |
| $20,000 | $356.62 |
How long does it take to settle my debt?
This also depends on your situation. A debt settlement program typically takes 24-48 months to complete. The time will vary depending on how quickly funds for settlement offers can be generated. Extending the program time allows you to make lower monthly payments, which may work better for your budget.
Also, be aware that the process is ongoing. Once you have enough funds to make one settlement offer, we'll get to work right away. Most clients reach at least one successful settlement with five months of enrolling in the program, according to an independent study.
What types of debt can you settle?
The program is best used for credit card accounts where you've fallen behind. If you are a few months past-due, the credit card company would expect you to pay everything due before they will bring the account current. In many cases, it is better to simply settle.
Debt settlement can also help with accounts that are in collections. This may include credit cards, medical collections, payday loan collections, and old utility or service accounts.
What other options do I have?
There is a range of options that you can use to address challenges with debt, including:
Debt consolidation
Debt management program through a credit counseling agency
Home equity loans or home equity lines of credit (HELOCs)
401(k) loans
Life insurance loans
Chapter 7 or Chapter 13 bankruptcy
Debt consolidation can be a viable option to repay everything you owe. However, it requires you to have good or excellent credit, so if you have past-due debt that's hurt your credit you may not qualify.
Borrowing against home equity, a retirement plan, or a life insurance policy work better for people that have taken some hits to their credit. However, they can all be risky. You essentially put yourself in a weaker financial position just to pay off your debt.
If you default on a home equity loan, you can lose your home. If you lose your job, a 401(k) loan could be due in full within 90 days. And life insurance is there to protect your family in case something happens to you. In most cases, these options are not worth the financial risk you assume.
A debt management program through a non-profit credit counseling organization repays everything that you owe in full. So, while it can help you avoid credit damage if your accounts are still current, it means you typically pay significantly more than you would with debt settlement.
Bankruptcy can get you out of debt for less than you owe, but you may risk assets like your home or car in Chapter 7. In Chapter 13, you're looking at a 3 to 5-year repayment plan that will pay back a portion of what you owe. However, unlike debt settlement, the court will decide what you can afford to pay. In addition, reference to your filing for bankruptcy protection may remain on your credit report longer than tradelines associated with debt settlement.
DISCLAIMER: Copyright New Day Financial Solutions. Clients who make all of their monthly program deposits are estimated to pay approximately 70-80% of their original enrolled debts over approximately 24 to 48 months including program fees. Not all clients are able to complete their program for various reasons, including their ability to save sufficient funds. Our estimates are based on prior results along with industry data, which will vary depending on your specific enrolled creditors and your individual program terms. We do not guarantee that your debts will be resolved for a specific amount or percentage or within a specific period of time. We do not assume your debts, make monthly payments to creditors or provide tax, bankruptcy, accounting or legal advice or credit repair services. Our service is not available in all states and our fees may vary from state to state. Please contact a tax professional to discuss potential tax consequences of less than full balance debt resolution. Read and understand all program materials prior to enrollment. The use of debt settlement services will likely adversely affect your creditworthiness, may result in you being subject to collections or being sued by creditors or collectors and may increase the outstanding balances of your enrolled accounts due to the accrual of fees and interest. However, negotiated settlements we obtain on your behalf resolve the entire account, including all accrued fees and interest. New Day Financial Solutions does not discriminate on the basis of race, color, religion, marital status, gender, age, national origin or ancestry.